BRINGING HAPPINESS TO THE WORLD
Meet Chris, a young man in Liberia who saw an opportunity to make a true difference after discovering The Way to Happiness online.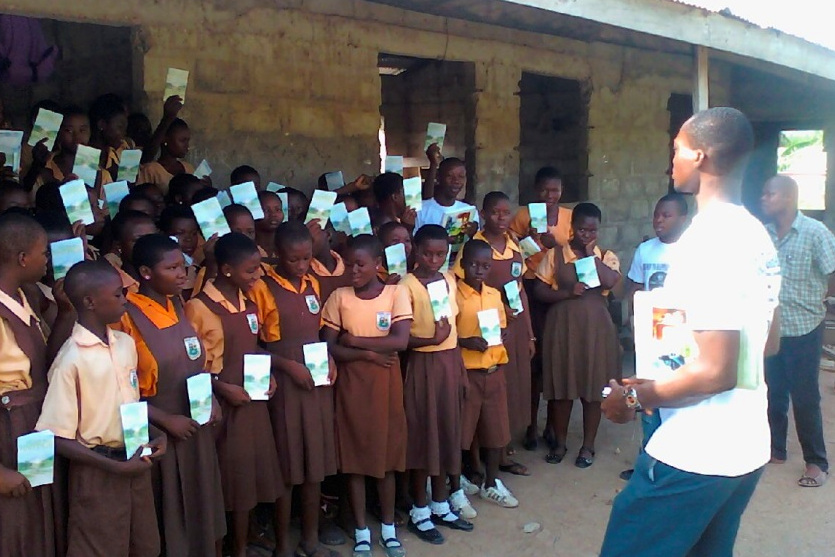 He wanted to help his community and does so by traveling from village to town teaching children the positive principles given in the book.
After talking to each class, he must collect up the booklets for use at the next school Chris will visit, so as to instill these principles of honesty, competence and self-respect.
With your help, we can make sure Chris has enough booklets for every child to bring home the lasting lessons given in The Way to Happiness.
Help make a difference:
Chris is just one of countless individuals empowered by The Way to Happiness Foundation International. With 112 million booklets in 112 languages, we are making a positive impact around the world.
SUBSCRIBE FOR UPDATES AND WAYS TO HELP
NO THANKS
CLOSE